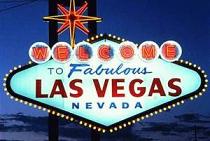 As I sit in Gatwick airport waiting for my plane to depart, I guess now is as good a time as any to commence my WSOP blog. As expected, the journey here was an unpleasant experience. The shock of getting up at 7.30am combined with having my face pressed up against the window of the rush-hour infested tube was to be easily outdone by the 20 minutes I spent in a broken down lift at the station, which, to my horror, jolted twice just to gently remind us that the dear Lord could erase us from our irrelevant little lives at any given moment. With the Poker Gods also on board, there are way too many divine forces gunning for my blood at the moment.
It didn't end there either as after ploughing through the ghastly check-in/security combo, I somehow managed to misplace my switch card. Cue running around like Linford Christie on heat trying to retrace my steps. I even spent 10 minutes at WH Smiths trying to convince the acne erupting 16 year-old dunce behind the cashier that I could use my credit card instead and sign for it, but, of course, she had to reel out her superior and be informed of life before 'chip and pin'.
Although I'm moaning like I've got a nettle up my backside, I remain appreciative of what is now my third opportunity to visit Vegas and, amid all the 'been there, done that, got the T-shirt' arrogance, I know I'm a lucky boy who used to spend prior vocations packing boxes, filing property documents and selling shoes in the dark world of the… dum dum dum…. 9-5 job – eeeeek! Leaving Hampstead for a month (and my girlfriend, of course) is a daunting prospect, and part of me is looking forward to returning home before I've even got there, but that may be due to my returning plan to play more poker, get healthy and generally enjoy a better quality of life free from sitting in my room working on blondepedia.
We've been served plenty on anecdotal and gossip inducing material to chew on this year. Vinny Vinh's reported disappearance after holding the chip lead in one event (some even claimed he was 'whacked'!), Tony G's dispute with CardPlayer regarding the ins and outs of nicking chip counts, and Phil Hellmuth's 11th bracelet win, are just some of the stories keeping us entertained. My favourite though is when Irish ears perked up, the words "O'Leary" and "win" in the same sentence resulting in many "Is he Irish? He so sounds Irish. Let's find out if he has an Irish Grandma. Let's claim him anyway." excited, and perhaps desperately straw clutching conversations that remind me way too much of Andy Black and his adoption from the boys in Green. Last time I asked Mr Black, he confirmed that he had a British passport – but don't tell the antesup lads that though, they'd have my guts for garters. Actually, come to think of it, Andy also said, "Every fucker tries to claim me. Call me Spanish if you like, I don't give a shit," which prised a rye smile from this Beagle.
As for blonde, we're intending to start off with the H.O.R.S.E on Sunday which is always interesting. You think updating's a doddle? Try covering an event where the current game isn't announced on the board, only one person is eliminated from Day 1 and Day 2 lasts 20 hours. Still sound fun? Well, I guess it is, but that's mainly due to the array of stars on show and my surreal experience from last year when I entered a toilet to see Greenstein, Brunson, Bloch and Reese at the urinal, Cloutier chatting away from a cubical and Ivey on his way in. And there was little ol' me, the only Mateyboy pissing among famous faces. Forget tournaments, my hardest decision in poker thus far is deciding who to piss next to!
Anyhow, look out for more poo watch at the weekend when the $50k (small change, huh?) Limit fest kicks-off. It's a long one, but we'll try to make it a hoot with plenty of other amusing tales of urination and anal excretion – I bet you can't wait!
Boy, from looking back at that post, I really have turned into a grumpy old Beagle. Now, where's my blanket…