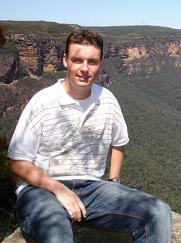 Over the last year or so, we've watched with awe (and not a little envy) the rise of Paul 'Pab' Foltyn, 23 years old from Doncaster.Having scored regular multi-table wins, Pab hit a year-making score when he won the $500 Paradise Masters Main Event in April of 2006 for $67k. This was followed up by a victory in the $100 rebuy on Paradise three times in a week, leading to an appearance on the Pocket Fives tournament ranking board, which placed him amongst the very best online players in the world.
Live, he has proved no slouch either, making the final table of the $5k NLH short-handed event at the 2006 World Series. The event attracted 507 entries and the six finalists comprised a tough lineup, most notably two former gold bracelet winners:
Captain Tom
Franklin
and
Jeff
Madsen
. Noted tournament professional
Erick
Lindgren
was also competing for his first WSOP win.
Pab had a rough time at the final table. He was eliminated about two hours into play after taking a number of tough beats that left him severely short-stacked. Foltyn was forced to play a weak hand and missed completely, but collected $83,402 for sixth place. In 2006 he also cashed in the Aussie Millions and EPT event in Dortmund.
These days, Pab spends a lot of his time traveling, and is more focused on playing cash games ($10/20 with an occasional dabble at $25/50) than he is on tournaments. Though every Sunday he'll strap himself in with a sense of foreboding for all the big comps as he prepares once more to get bad-beaten out of existence in pursuit of another score.
A testimony to his ability comes from his good friend and fellow blondeite Geeforce: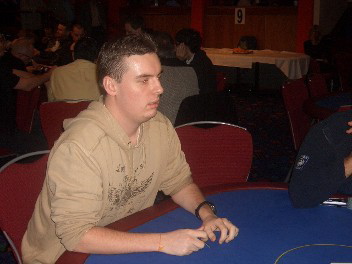 "When i first got to know Pab we were both very new to online poker, but even then he seemed to play the nightly mtts on Tribeca with a different philosophy to most of the regulars that seemed to do well. His ability to take advantage of tighter spots over his opponents turned him into a winning machine. I am pleased to have had such a good player to bounce countless hands off via MSN, and good mate to travel with to live events (and partake in a beer or 2!). If he would just pull his finger out and put in some work, instead of lazing on a beach, it's scary to think how well he would do."
In addition, Pab has been a consistent supporter of the blonde card-room and on several occasions has contributed his own money both in adding value to the blonde competitions and putting himself up as a bounty.