As mentioned in my last entry, this April saw me make my second visit to Vegas, and although I wasn't covering an event quite as popular as the World Series, the WPT Championship Final isn't too far behind and is held in higher esteem by many of the big name players.

Several hundred players, 4 million up for grabs (well, 3.97 actually, but they resisted rounding it up), 90 minute clock, 50k starting stacks – who could resist? Well, former WSOP Champ Greg Raymer for one, not to mention the likes of Howard Lederer, Chris Ferguson and Andy Bloch, all still boycotting the event due to image rights.
But who gives a monkeys about that when you have Goodwin, Ram and Fast Freddie Ivey in the same room, the latter two even sharing a table for a couple of levels. At the end of one night (9pm finishes made a refreshing change), I caught up with Joe Beevers at the bar. Although he was taking the piss out of my oversized girlie cocktail (no umbrella mind), The Elegance gave us the insight on Ram and his thoughts on the Golf Hustle.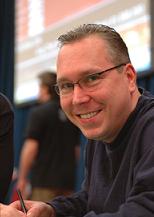 "It's a tricky situation," said Joe, "both think they're in the right so neither is willing to back down. Ram is a quiet reserved kind of guy who wouldn't make a big fuss out of anything, but if he thinks he's in the right, he'll stand his ground. The problem is," he continued, "is that it's a question of morals, which in itself is subjective. Everyone has a different view on it based on what they think is ethically right. I can understand both sides of the argument."
Meanwhile, back in the pokerroom, the few Brits who had shown promise (Marc Goodwin, Praz Bansi, Roland de Wolfe), were all starting to fall before the big money, leaving the enigmatic Thomas Wahlroos to fly the flag for Europe.
Down to the felt at one point The Eggman somehow managed to shoot up to the million mark in the blink of an eye after a series of scoops, the most crucial of which being a Kings v Kings v Sixes hand, Ram flopping a set but eliminated by the River when Wahlroos 4 flushed with the King of diamonds. At one point, I even overheard Thomas celebrating a hand by shouting "Goo goo, g'joob" in honour of his newly acquired nickname. I even suggested, "I am the Eggman, I am the Wahlroos" T-shirts, to which he seemed quite keen.
Although destined for final table fame, Thomas eventually met his demise at the bubble, making an all-in squeeze play after Paul Lee had smooth called Mike Wattel's initial raise with A-Q. Somehow, the nonchalant Lee made the 4 million plus call for what was around two thirds of his stack and took down the pot, his Ace high holding up against Thomas's A-Ts, even though the Fin flopped a flush draw.
In conjunction with what most of the bemused onlookers were thinking, a stunned Eggman later commented, "I can't believe he called. I was planning to make the play with any two cards because I didn't think there was any hand he could possibly call with in that situation, especially for so much of his stack."
As one of Europe's most confident, and perhaps arrogant characters, Thomas Wahlroos is a real Marmite player, you either love him or hate him. Either way, he's jolly good entertainment, once caught saying that if you combined the skills of Juha Helppi and Roland de Wolfe, you'd have the ultimate player. "Technically, Juha is faultless, but he just doesn't have the feel of players like Roland. Having said that, Roland lacks a basic grasp of the fundamentals," he joked. "He knows nothing about stacks, odds and so on. He doesn't even know how many chips he has."
Although gutted to have missed out on his second WPT final table, Thomas did win a few hundred thousand and observed, "Winning this amount is worth more to me financially than winning a million last year because back then I would have given most of it back to the house." When Jen left, she spotted Thomas playing Paigow at 1k per box. Oh the fickleness!
From young to old, the WPT attracted a few senior players, Donnacha O'Dea, Doyle Brunson, Captain Tom Franklin, John Bonetti, Tom McEvoy all showing their wrinkly faces. Dan Harrington was there too, and he was overheard saying, "This tournament is great for us older players. I love the Noon starts and 9pm finishes because it means I get to bed at a decent hour and can get up early to play." Good to see the WPT catering for the Countdown audience.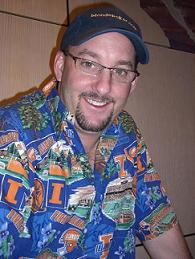 Not as old and certainly not as tight is Brian Wilson, who had turned up for the WSOP circuit event being held at Caesars Palace. Although lacking sleep, he was still talking like his life depended on it and never short of an amusing anecdote. On hearing of The Eggman's previous gambling tendencies, The Rookie said, "I remember when I used to play silly money on the house games. Dave (Colclough) was tutoring me and he said that if I wanted to throw my money away on Blackjack, we could forget about their relationship, because he'd seen too many good players not have a pot to piss in. And from that day on, I just quit the house games completely." Gotta love the Rookie, especially when he comes out with classic lines such as, "When I won my bracelet, I didn't have a clue what I was doing" which is easily a new entry into my top 5 all-time poker quotes.
to be continued...