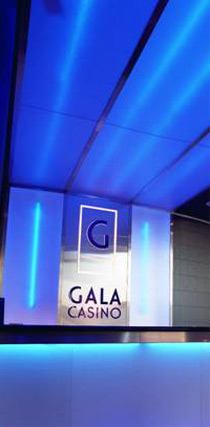 This week sees the Great British Poker Tour, in association with Gala Casinos, travel to the Gala Casino in Nottingham. This will be the third stop on what has been a magnificent tour and a more than welcome addition to the poker calendar.
As I write, the players will be bracing themselves for action, ready to lock horns with an array of stars from the UK circuit, not to mention the odd celebrity in Douglas Henshall from ITV1's Primeval and The Bill's Chris Simmons and Daniel Flynn – so no stealing their blinds!
Although currently enjoying the delights of Paris, I can't help but feel homesick and somewhat envious of the fun they'll be having at the GBPT Event. Of course, this is one of many stops for the Tour, but for me, the envy extends just that little bit further as Gala Notts (as it is more commonly referred) is my original hunting ground, and I fondly recall the fun times I experienced there.
Back when I was a student at Nottingham University – fresh faced, whiskers on my face and a yet corrupted gambling gene, I had the luxury (or burden depending on which way you look at it) of residing just behind the Gala Casino, a mere 5-minute walk away. After being introduced to the game by my brother and having spent many an hour wasting my student loan on a wheel and ball, I decided to take a punt at poker and trundle into the cardroom.
Of course, I'd wiled away the hours practising online, ensuring that I knew exactly what I was doing before I hit the 'big time', but this wasn't online poker, this was live, face-to-face, seated opposite veterans who were playing the game before I was in nappies and eager to frown upon those 'wretched young whipper snappers who were invading their game." Yep, there's no denying it, I was shitting myself, and shaky hands, trips to the loo and a flurry of questions regarding etiquette were frequent occurrences.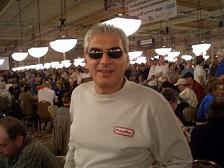 In fact, as this was five years back before poker had truly exploded, I was one of very few young guns present (a real contrast to present day Gala) and this made me all the more nervous. Characters such as Ash Abdullah, Angelo Demetriou, 'Bag of Bollox' Ali, Peter (right) and Kim Costa and a youthful (yes, even more youthful than he looks now) Julian Thew wore the eyes staring back at me, and boy could their stares be menacing. A naïve young poker enthusiast nervously fiddling with his chips, they must have been salivating at the mouth as soon I walked through the door!
However, I wasn't there just as tender meat for them to chew on, I wanted to show them what I was made of, that I could transform my online (although limited) success at the practice tables across to the live scene. Of course, I barely played a hand, and I even recall my running buddy, Stuart Smith, telling me beforehand that, "I just want to fold the first hand, I don't want Aces", but I had to get involved at some point, and I finally did, Turning (and trap-checking) a flush against some chap who was seemingly awaiting a telegram from the Queen. My first live pot ever – what a thrill, I could barely compose myself enough to stack my chips, which was demoralising because I was eager to retain my composure and look 'cool'.
Unfortunately, although I took a few more pots, I soon met my demise, this time missing a flopped nut flush draw against two pair and being forced to watch from the rail. I may have gone crashing out half way through, but I was pleased with my performance – I had mixed it with the big boys and survived with my reputation in tact. The experience itself was evidence of success.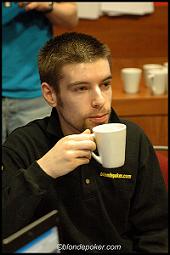 What I will always remember, however, is the fun I had playing at the Gala Notts. Ash and Captain goading each other with shouts of 'Rebuy!' when their nemesis went bust, dealer Oscar calling me 'Rookie' all night, Sean having a squillion buy-ins and the general banter that simmered around the cardroom – In truth, it was a hoot, and although I'd had a buy-in and spent a then seemingly expensive £40, I deemed it money well spent and couldn't wait to return.
Perhaps due to the cardroom being cut-off from the rest of the casino, or maybe simply as a result of the clientele who frequented the joint, Nottingham is regarded by many, or it certainly was then, as a rather raucous casino, and one in which you had to be relatively hard skinned to enjoy. True, women are often isolated for sexual, but ultimately harmless innuendos, newbies aren't given too much time to settle down and become accustomed with the pace, and the overall noise level of the cardroom is up to 11 on the 'Spinal Tap' amplifier with shouting, swearing and bickering a regularity, but these are mere blips on what is probably the nation's most vibrant and energetic cardrooms.
Sometimes I wonder if I'd have started my poker career at somewhere like Grosvenor Walsall (where I later became a regular), whether or not I'd have become so dangerously addicted to the game and so quickly, because it's not just the game I love, it's the atmosphere, and Gala Notts has it by the bucket load. Unfortunately, although my first experience was enough to lure me in as a '3 times a week' regular over the span of 2 or 3 years, that dreaded graduation got in the way and I have since moved away from the Nottingham, and thus the Gala region.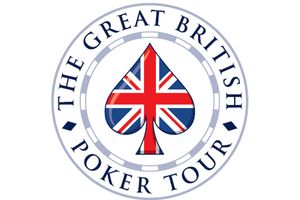 However, from speaking to the likes of tikay, Julian, LittleMissC, AdamM and co, and accruing observations from my last jaunt north a few months ago, the Gala Notts is still brimming with atmosphere. True, I may have missed certain characters such as Charles, an 80-year old (or there abouts) salesman who played almost every comp but pretty much never ever won, Eric, another elderly chap who was so poor sighted that sometimes he'd play a hand out and then ask what the board was, and Luigi, a bald Italian chap who incessantly moaned and grumbled his way incoherently through every comp as if he was the world's unluckiest player, but some real characters still pitch up tent there – Chippie, Raj, Bash, Latif and that fella Maria, to name just a few.
For that reason I am exceedingly jealous of those lucky peeps playing the GUKP this week, not because they're playing a superbly structured comp with mouth-watering pots of gold at the end of the rainbow, but simply because I know they're going to have a ruddy good time in a lively cardroom seated alongside some of the best characters the game has to offer. We may be five years on, but some things never change.