TrumpWorld is still being ravaged by the virus, with Ben Carson and David Bossie going down today.
You'll remember Ben from the 2016 Primaries, a charismatic force of nature whose dynamism wasn't quite enough to carry him through. He then decided to stain a glittering legacy as a pioneering neurosurgeon by accepting a job in Trump's Cabinet as HUD Secretary. To be fair, he seems to have just got on with it and has hardly appeared in the headlines since. Getting Covid is the most interesting thing he's done since he took the job. He was at the election party at the White House last Tuesday, without a mask, along with Mark Meadows and many others.
Ben wasn't entirely on top of his brief last year when questioned at the Senate.
And I know it's not related, but I can't resist an opportunity to repost this one.
David Bossie is Chairman of Citizens United and pops up every now and then around the Trump campaigns. He was Deputy Campaign Manager for the last couple of months of the 2016 campaign. He was dropped from the team last year, so I was surprised when Lewandowski tweeted a photo just before last week's election of a meeting on Air Force One, which showed Tiffany with Reince Priebus, Bossie and Corey himself, all of them dodgy operators who were kicked out of Trumpdom for different reasons, but seem to have found their way back in.
Click to see full-size image.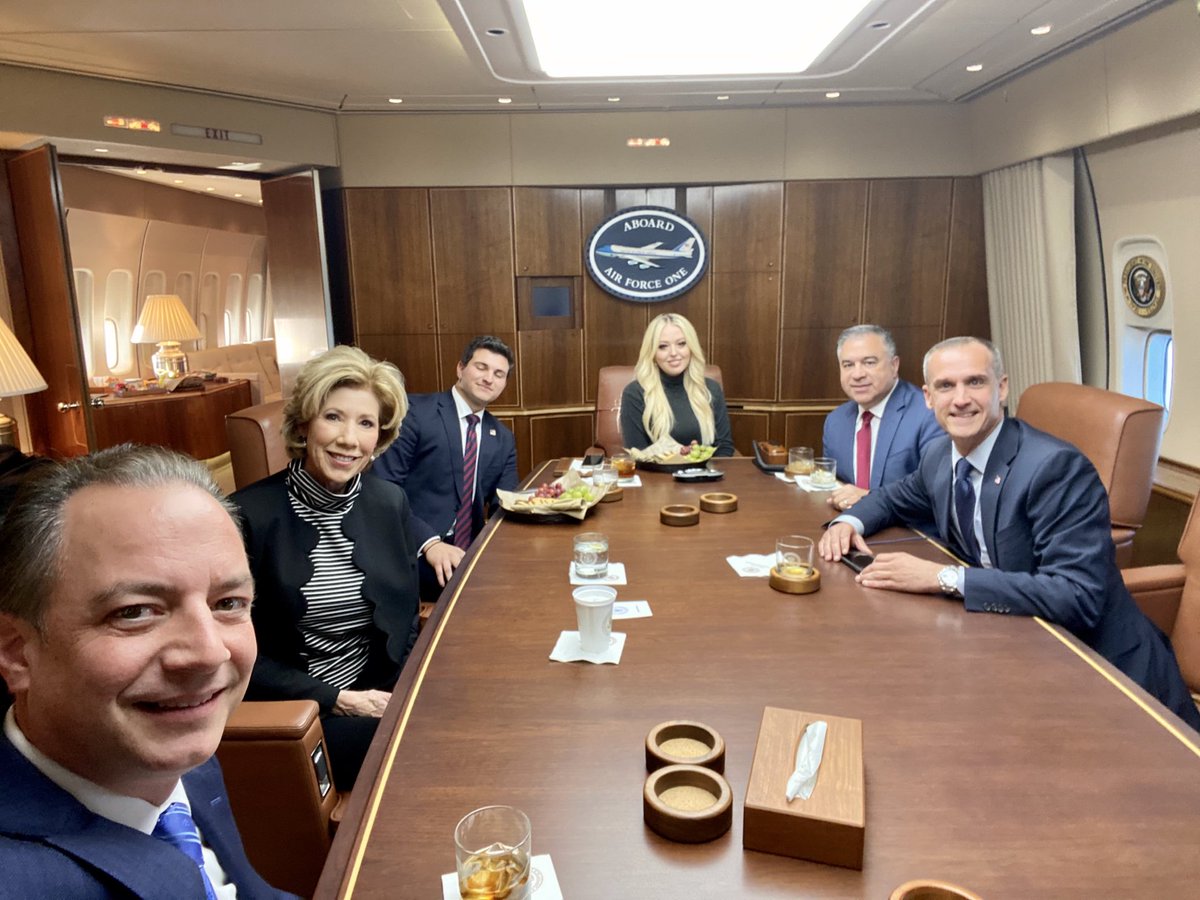 Bossie has just been given responsibility for overseeing the campaign's legal challenges on the election, so this is a tad inconvenient. Carson brings the number who were at the election party and have since been diagnosed with Covid to six, that we know of. I don't know if Bossie was there, but those in that meeting must be vulnerable, and Corey has been with Rudy a few times since (not that that matters, cos everyone in their milieu mixes freely with all the others anyway). In short - expect them to have more cases.